Reducing our Carbon Footprint with the CDF 18-6 Flat Mat Washer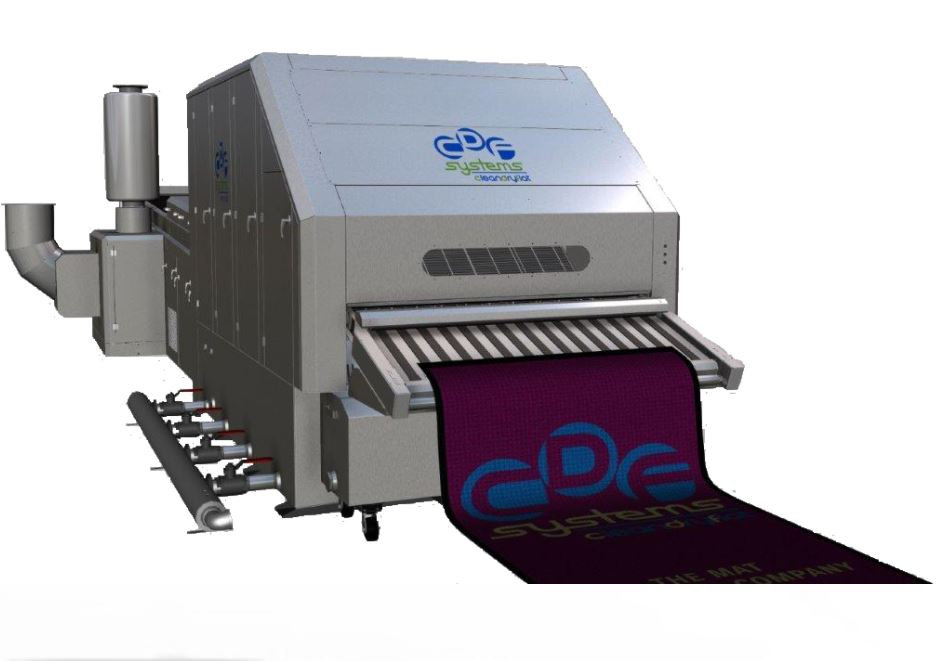 In order to avoid climatic disaster, firms are now getting serious about reducing their carbon footprint. According to the Carbon Disclosure Project (GDP), a firm's Supply Chain accounts for up to 4x the carbon footprint of a firm's direct operations. Firms are increasingly pushing suppliers to become more carbon efficient in order to earn their business.  The floor mat service industry is utilized by most businesses, however, the services typically come with a large carbon footprint, 2 billion lbs. of CO2 emissions in Canada each year.
Swan has been paying close attention to this and is dedicated to using environmentally-friendly processes to clean and treat our products.  That is why we have decided to incorporate new low carbon cleaning technology that aims to lower its carbon emissions by 9 million pounds annually.
We will be installing the CDF Flat Washer, which is a mat cleaning technology developed by a Canadian firm in Piney Manitoba. 
Some of the many benefits include:
Decrease in water consumption

Top-notch customer service and quality product

​This process washes more mats in less time

Improves the life span of our mats.  The current process of tumbling washers often results in having to tug and pull tangled mats apart from the pile created by traditional washing machines, which can be hard on a floor mat

The CDF flat washer washes and dries the mat flat, which eliminates any potential damage

The CDF-Flat Mat Washer also can process a wide range of mat types, including waterhog, bristle, logo, plush, vinyl, anti-fatigue, and scrapers

Provides superior wash quality
Swan is excited to see the positive changes that will come from the CDF Flat Mat Washer.  For more information, click the link below to watch a video on how the CDF Flat Washer works.